Condolences & Tributes
We encourage you to share any memorable photos or stories about Muriel. All tributes placed on and purchased through this memorial website will remain on in perpetuity for future generations.
Ken & Susan Brown Family
sent flowers to the family of Muriel P. Brown (Patterson).
Send Flowers

In memory of Muriel Patterson Brown, my sympathy to her family.
Darlene Beamsderfer
- Thursday February 01, 2018 via Memorial Tree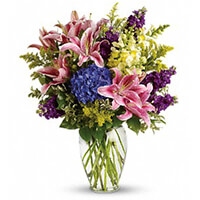 Forever in our Hearts
Ken & Susan Brown Family
- Wednesday January 31, 2018 via Heartfelt Sympathies,
Order Now.